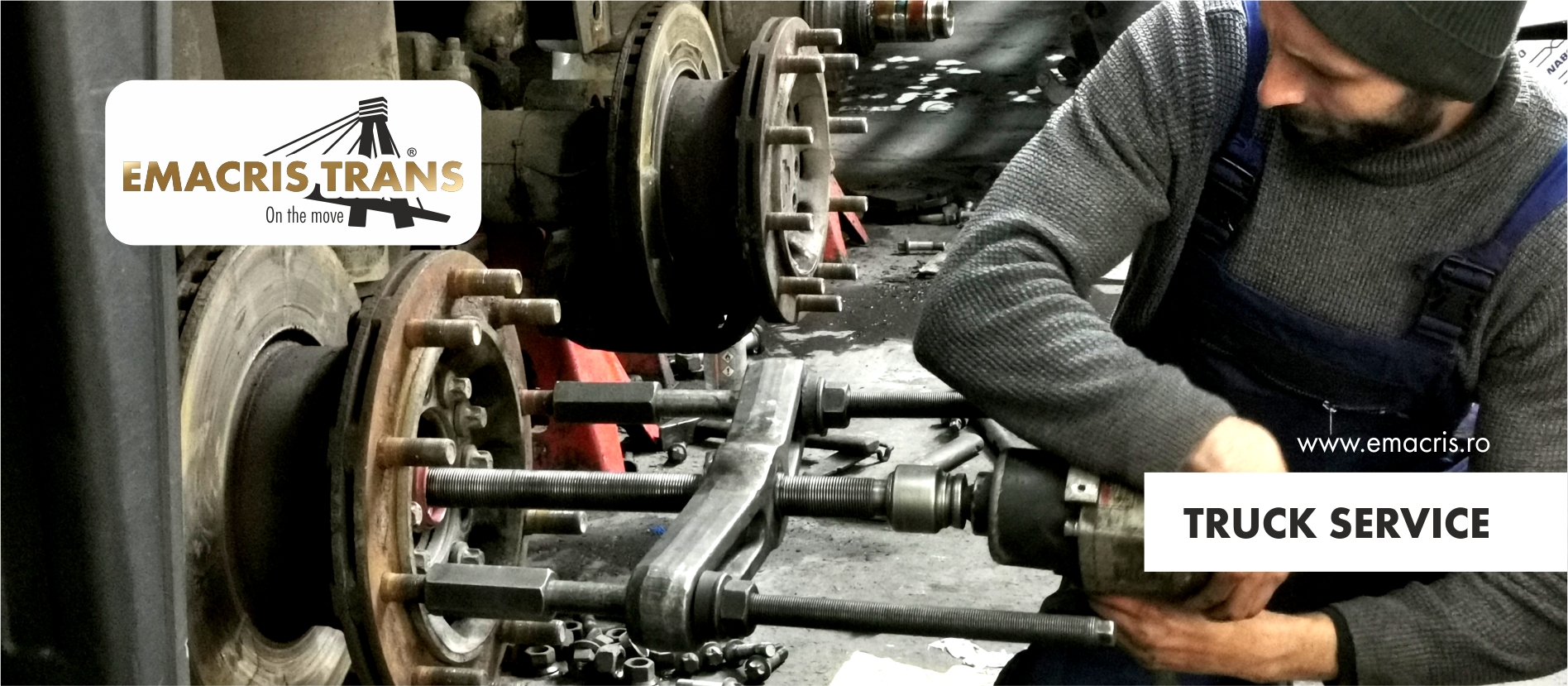 The truck repair service is now available. The volume of freight transport is constantly increasing, and any malfunction of freight transport leads to the loss of profit for any carrier. For this reason, truck repairs must be done as quickly and qualitatively as possible. At Emacris Service, we offer a wide range of services that will bring any vehicle back to life.
Our car service specializes mainly in working with commercial vehicles, but small vehicle repairs can also be performed. At the same time, here you can buy absolutely all the parts needed for repair. We always have the necessary spare parts in stock from reliable manufacturers.
The Emacris service is equipped with state-of-the-art equipment and tools. Truck repairs are carried out using modern technology, which makes it possible to quickly repair even the most complex faults.
Our employees are true professionals in the field of commercial vehicles, so you can fearlessly entrust the car to experienced specialists, who will repair it quickly and safely.
The restoration of the trucks is done in a short time, which is very important for commercial vehicles. In this way, we make every effort to get your car ready for use as soon as possible. For more details you can contact us at the phone numbers: 0740 159 120/0752 319 830/0745 534 996, or at our email address: service@emacris.ro